Tourism Department Signs with Delta for More Flights
By:
David Real
| Real Acapulco News - 02 August, 2011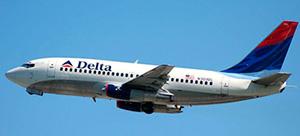 (Chilpancingo, ElSur 2 August) Graciela Báez, the state's tourism promotion secretary, announces that Delta Airlines and the State of Guerrero have entered into an agreement to re-establish a route between Atlanta and Acapulco, starting in the winter high season. Delta will operate two weekly frequencies, starting in November and continuing through March of 2012. Promotional campaigns will precede and accompany the flight operations. The connection to the Atlanta hub is especially important for access to US markets that have traditionally valued Acapulco, including Latino segments.