The Chavarría Case Comes Back to Guerrero
By:
David Real
| Real Acapulco News - 19 May, 2011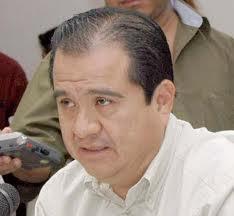 (Chilpancingo, AN 19 May) The plot thickens in the scandal of the missing investigation file on the political murder of Armando Chavarría (pictured) in 2009. He was the president of the State Legislature and a front runner as a candidate for Governor in the 2011 elections. Last year the matter was removed by the federal attorney general to be handled at the highest level of government. When the new administration of Guerrero took over, the state attorney general announced that all traces of the file had disappeared. Yesterday the federal attorney general returned the matter to the state level, asserting that there was no basis for federal jurisdiction. The removal had occurred because the then-governor of Guerrero alleged that the crime was committed by guerrillas, but that allegation was discarded as fanciful.
For his part, state Attorney General Alberto López Rosas has disclosed that the investigative file returned from the federal Attorney General´s office is incomplete. He alleges that evidence was most likely destroyed before the matter was forwarded to the federal authorities last June. Supporters of former governor Zeferino Torreblanca Galindo strongly object to the implication that the murder of Chavarría was a political hit engineered by persons in power at the time, and that the matter has been covered up by destruction of files. They accuse the current attorney general, a long-time adversary of the Zeferino administration, of being on a political witch hunt. Unlike the Watergate scandal, in which presidential tape recordings brought down the Nixon administration, it is unlikely that any such "smoking gun" will be located to incriminate the perpetrators.
The federal authorities denied that the case had been "99% resolved," as Governor Torreblanca had announced before leaving office. They added that there had been an unauthorized tinkering with the investigation records, so that there are very few leads left on which to continue an investigation. Apparently the detailed breakdown of individual items of evidence has disappeared altogether, along with much of the supporting documentation.