Potpourri - Little Known Acapulco Attractions
Lucha Libre
For wrestling fans, you can see the Lucha Libre at the Arena Coloseo, which in near downtown on the street that connects the Costera to Cuauhtémoc at Las Hamacas. (There's a Comerical Mexicana on the corner of the Costera, where you turn north to go up for a couple of blocks,) Prices go up to about $15 USD, but are generally much less.
Gambling
Acapulco, and Mexico more generally, has been flirting with the idea of legalizing gambling for years. In Acapulco, some marginal gambling has made an appearance on the scene in the form of bingo games, sports betting, and off track horse betting at the bingo, jai-alai and sports book building located on the Costera across from the Hyatt Regency. The hall is large: it holds up to 450 people. Its open from 7pm-1am daily. Quasi-casinos featuring slots and sports betting can be found in Galarias La Diana, Acapulco's newest shopping center, and in the Gran Plaza, on the Costera Alemán near Parque Papagayo.
Acapulco Sports
In the Progresso district of Acapulco the city has constructed a large sporting facility called the Unidad Deportiva de Acapulco or "UDA." It includes a baseball diamond, an Olympic-size pool and diving tank, and a soccer field with room for up to 6,600 fans on each side. The arena can also be used for events like boxing, "lucha libre" and musical concerts. It is the home field for Acapulco's division III soccer team, the Acapulco Manta Rays.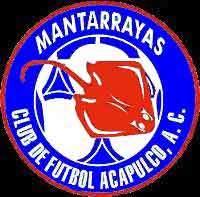 The Manta Rays were established in August of 2003. They have enjoyed successful seasons since the beginning. The first year they went 11-4-2 and won the opening tournaments for both the 2003 and 2004 seasons.
Acapulco has a second soccer team as well, based in Ciudad Renacimiento on the outskirts of town. That team is the Club de Fútbol Galgos. Both are division III, group III.
Acapulco became the home of the "Jaguars" in 2009, a division I team in the "futból rápido" (called "indoor soccer" in the US), which came to town from Cancún.
Acapulco is also the host every year for the Mexican Open Tennis Tournament. It takes place in the Mextenis Stadium in Acapulco Diamante, where crowds up to 6,000 can watch their favorite players. Acapulco is also the forum for the International Beach Volleyball Tournament, which is on the world tour of the International Volleyball Federation. There is a men's division and a women's division.
Fashion Shows
Acapulco periodically plays host to some rather elegant fashion shows featuring well-know models both Mexican and international.