Governor Anticipates "Critical Times" for Acapulco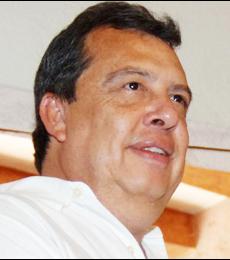 (Acapulco, JG 29 August) Governor Ángel Aguirre Rivero called upon the population not to fall for the provocations and "easy offers" of those who "do not love Acapulco" now that the municipality is entering the three worst months of the year for tourism, and after what was one of the worst summer high seasons in decades. He said, "these times will be extremely critical."
The warning came during remarks made at the inauguration of construction of the Lomas de Chapultepec aqueduct, which will provide additional water to Acapulco in a few years. The governor said he spoke with Francisco Blake Mora, chief administrator of the federal government, saying that it is not sufficient to attack problems of insecurity with more army, police and guns, but rather through a program of economic revitalization for the municipality. In particular, he advocated providing credit and financing for hotels and restaurants that have had to close.
"I asked him to help us prepare for the next few lean months, when tourism drops off sharply. We have to confront the crisis that is coming." He also requested a temporary employment program for laid off workers, and training programs. The governor was explicit that when the level of economic activity falls sharply, organized crime groups get busy with recruiting efforts, and it is tempting to take "the easy offer." The governor expressed confidence that Acapulco would progress well and revive, with better occupancy levels. "Those of us who oppose the violence vastly outnumber those who create it," he said.
The governor mentioned that on August 30 he would inaugurate the "macrotunnel" project which, in a matter of a few years, will connect the bay side of Acapulco directly with Puerto Marqués and Coloso in the Diamond Zone.