Aguirre Will Request Funds for New Tianguis Turístico
By:
David Real
| Real Acapulco News - 11 July, 2011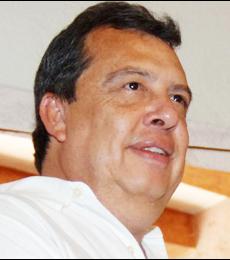 (Chilpancingo, JG 11 July) Governor Ángel Aguirre Rivero gave an account for his first 100 days in office in a press briefing, adding that he will ask the state legislature to earmark $50 million pesos ($4.2 million US dollars) for the 2012 edition of the Tianguis Turístico in Acapulco, continuing the 36-year tradition of the annual international tourism fair in the port city. He said that he did not yet have a firm figure on the cost of the event; however, he has asked the legislators to set aside $50 million pesos for the event, in addition to funds already budgeted by the municipal and state executive branches.
Concerning the decision of the Supreme Court that Acapulco's case against the federal government would not go forward for lack of a justiciable constitutional claim, Aguirre noted, "They forgot that the Tianguis continues with its denomination of origin. It is called the "Tianguis Turístico of Acapulco." How are they going to take it to Guadalajara or Mazatlán or Los Cabos? 'Tianguis Turístico of Los Cabos'? For that reason I have made a determination that the Tianguis will not leave its home community. We will organize it right here," he said, "with or without the cooperation of the federal government."
The governor said that his first 100 days in office have been "very intense and hard-working." He recognized that there is much to do within the state, but said it was pertinent to mention some achievements, like the commencement of the literacy campaign, the objective of which is to teach 50,000 people to read and write within Guerrero. He mentioned the support given to single mothers and the handicapped, as part of the program called "Guerrero Cumple" (Guerrero Keeps its Promises). When asked, he said that he plans no changes in his cabinet, and that everyone, including him, will need to intensify their efforts and work for the delivery on the commitments he made during the election campaign.