Local Drug Cartel Leader Arrested
By:
David Real
| Real Acapulco News - 10 March, 2011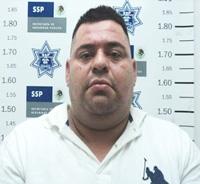 (Acapulco, El Sur 8 March) Benjamin Flores Reyes, otherwise known as "El Padrino" (the Godfather), was arrested yesterday in Acapulco. He is a 33-year-old underworld figure, who went to college in the United States, where he majored in Criminal Psychology. The authorities state that he was responsible for local drug distribution throughout Acapulco, as well as extortions, kidnappings and homicides against rival groups. He is said to be a member of CIDA, the Independent Cartel of Acapulco. He also was responsible for coopting and corrupting police and detective personnel at the state and local levels and to have a network of "lookout" taxis that would serve as informants about what was going on in Acapulco along the main thoroughfares, particularly at night.
Flores went to the US when he was about 15 and stayed there for 15 years. He returned to Mexico and Acapulco in 2007. It was then that he joined the group headed by Édgar ("the Barbie") Valdez Villareal. His current job was to report directly to Moisés ("el Koreano") Montero Álvarez, one of the leaders of the CIDA in Acapulco.
"El Padrino" said in a statement that the recent homicides committed in Acapulco are the result of a rivalry between two warring groups for hegemony. He said that neither is receiving assistance from the Sinaloa Cartel or the Gulf Cartel, as has been rumored.
Also arrested with Flores were six other persons, 5 men and one woman, 42 weapons, 10 packets of drugs, computers, telephones, drug scales, and a lot of documentation.